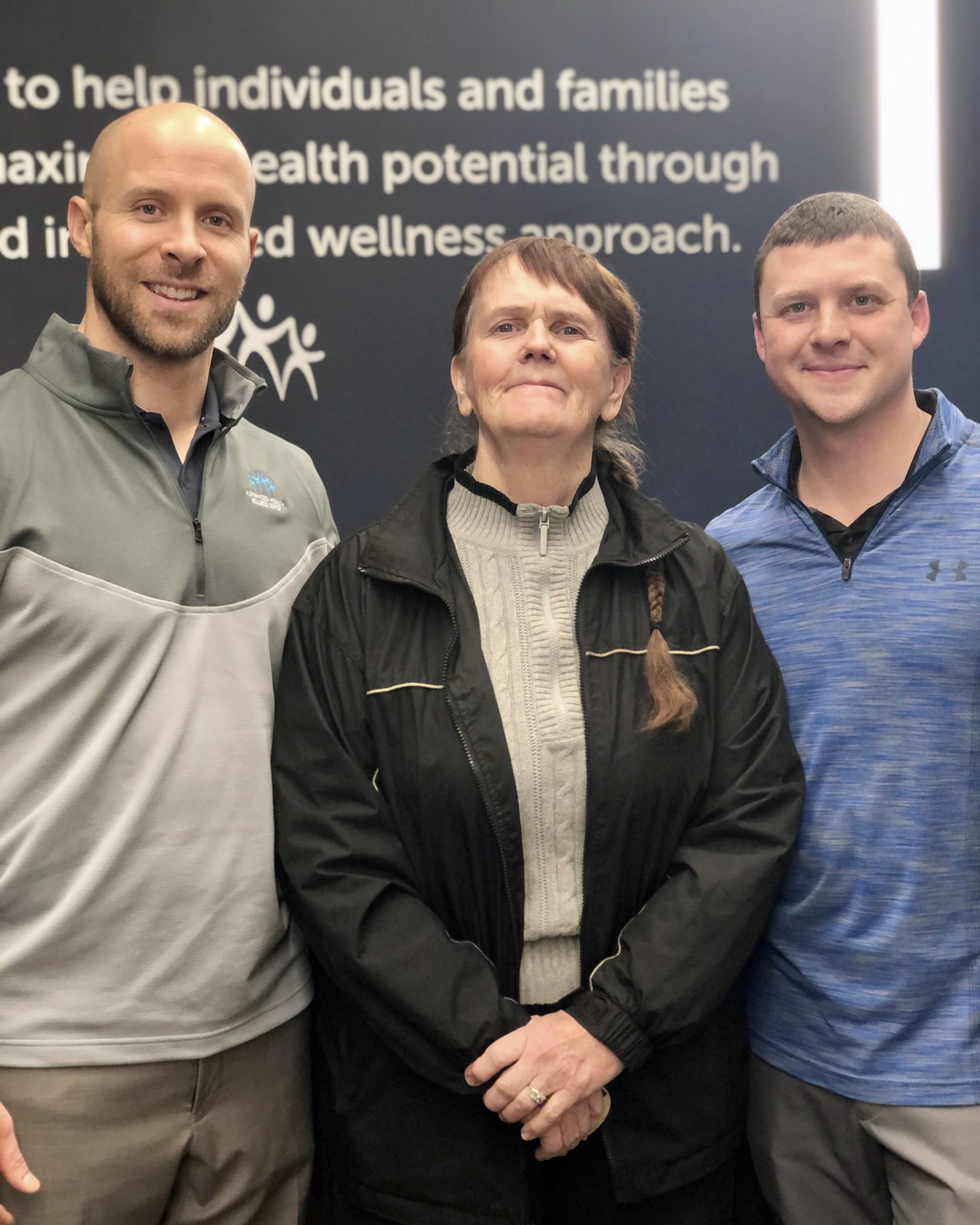 Susan first began coming into Advanced Health and Wellness Center after attending one of our Joint Rejuvenation Seminars. She found Dr. Bupp's detailed lecture informative and it gave her hope that her quality of life could improve.

Susan was using a cane for every step she took and was becoming less and less active. She wasn't sleeping at night because of the pain in her knees and hips and was taking pain relievers every couple hours just to get through the day.

After being evaluated by Physician Assistant Leah Kline, Susan learned she was a good candidate for regenerative medicine and decided to do the Joint Rejuvenation program.

Susan is now sleeping through the night and she isn't taking any pain pills! She has reduced the use of her cane to long walks and going up and down the stairs – in fact, she set a goal of February to reduce the use of her cane, but she was able to do that in early January. Her next goal is to be able to take her dogs on walks in March.

She is thankful for the supportive therapies like the chiropractic adjustments and nutrition counseling for helping her care for her whole body. She now tries to follow the Advanced Pyramid of Optimal Health.