Art Robinson & Cheryl Black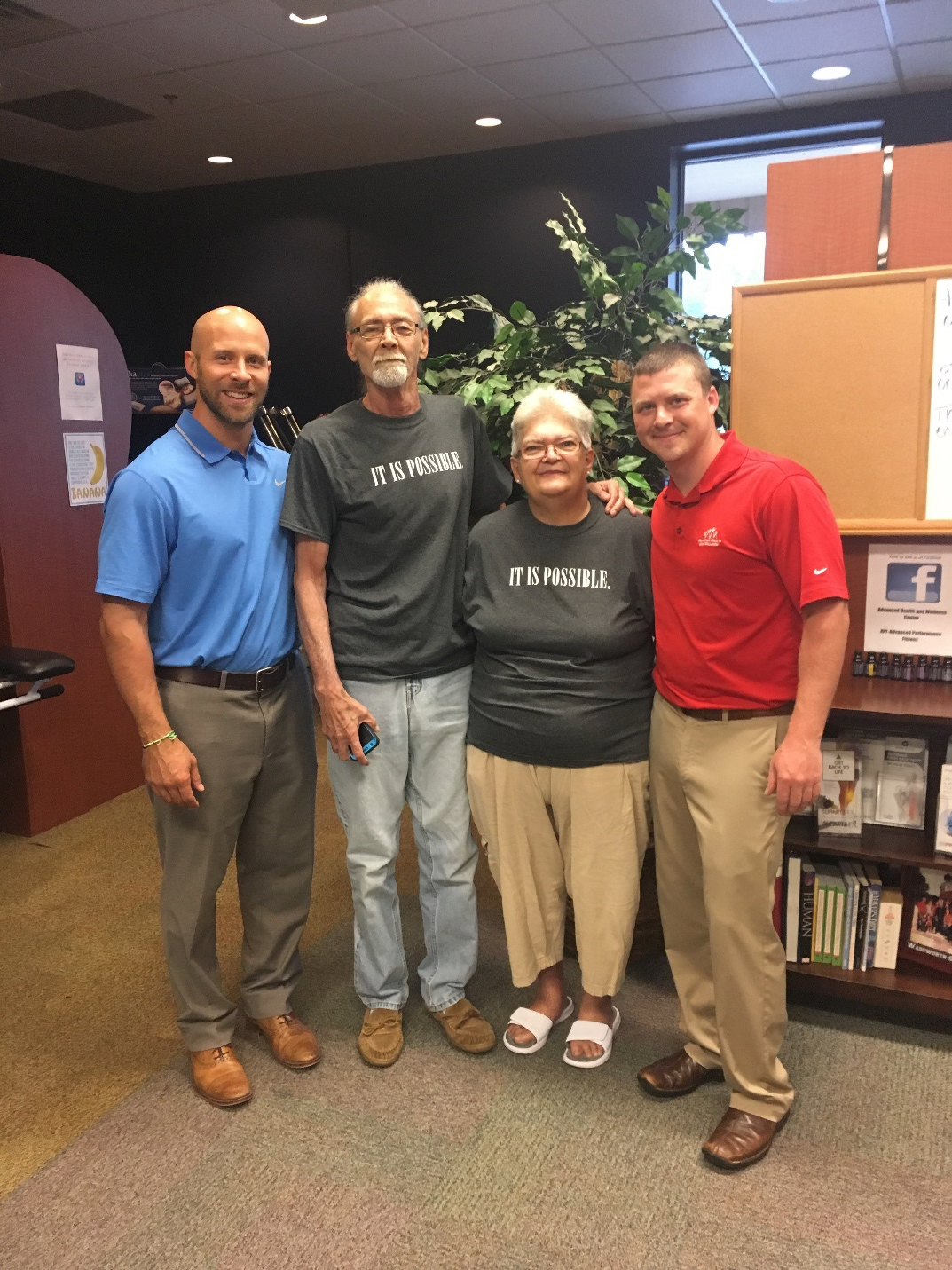 Art & Cheryl first came to Advanced Health and Wellness Center in May of 2018. Cheryl had lost a lot of her mobility and was struggling with obesity, high blood pressure, high cholesterol, type II Diabetes, depression and anxiety. Art was experiencing increased back pain which was affecting his ability to do activities that he enjoyed like tending to their yard. Cheryl had seen other physicians but got little relief. They both had lost hope, their health was declining and they didn't think that their health would even stay where it was at, let alone get better.

Art & Cheryl came to one of our Regenerative Medicine seminars and for the first time in a long time they had a spark of hope that their health may not get worse. They began following a chiropractic and functional medicine plan, getting regular adjustments and meeting with Amber for nutrition. It has now been a year and they have both regained their health!

Cheryl has lost 47.4lbs and has regained her mobility, lowered her blood pressure, cholesterol, and her A1C! Her mental health has improved, and she is full of hope for the future. A year ago, Cheryl could barely walk from the parking lot into our office without taking a break – this summer she was able to dance at her grandsons wedding!
Art's mobility and energy has improved drastically, and he is once again enjoying his lawn work and household activities.

Art & Cheryl want you to know that IT IS POSSIBLE to regain your health and live your best life at any stage of life. Its not hard, but consistency is the key and they give credit through faith and the supportive and encouraging staff for partnering with them and helping them stay on track.
Their hope is that their story will spark hope for someone else!