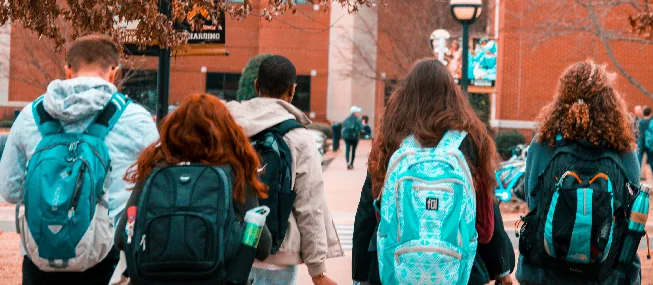 BACKPACK &
POSTURE SAFETY
Are you carrying the right backpack?
And are you wearing it the correct way?
March 24th, 25th, 30th,
and April 1st 2021
Trudging backpacks around improperly could cause a
lifetime of back pain.
The US Consumer Products Safety Commission estimates that 6,512 ER visits each year are a result of book bag injuries. The issue has become so widespread that some states have passed legislation to reduce the weight of students backpacks.
Backpacks should weigh less than 10% of the wearer's body weight
Choose a backpack made with lightweight materials and wide shoulder straps
Use both chest straps to distribute weight evenly
Place heavier books closer to the body
BACKPACK & POSTURE CHECK
WHATS INCLUDED
Evaluation
Backpack Fitting
Seated and Standing Posture Evaluation
Nerve Scan
Recommendation from Doctor
March 24th, 25th, 30th, and April 1st 2021