Dr. Brandon Bupp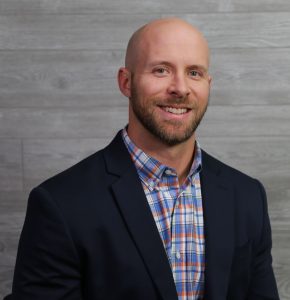 Doctor of Chiropractic
Owner/Founder Advanced Health and Wellness Center
Owner/Founder Advanced Performance Crossfit/Fitness
At a very early age Dr. Brandon Bupp was very interested in health and fitness especially as it related to athletics. Fast forward 25 years or so and Dr. Bupp is extremely passionate about living out that interest every day in practice and business. Things came full circle for him in 2010 when he purchased a fitness center and moved his chiropractic practice into that fitness center known today as Advanced Health and Wellness Center.
Dr. Bupp began playing every sport possible at an early age. He was also interested in health and science and how those related to sports and performance. "I can remember taking vitamins and supplements when I started working out in 8th grade. I thought it was a cool concept." He excelled in the health and science classes.
Dr. Bupp meets Chiropractic!
Dr. Bupp suffered from headaches as a child who continued through high school until his Dad took him to a chiropractor for an ankle injury in high school. That visit changed his future. "I had been going to the doctor as a kid for years for headaches and various other sports injuries. There was never a solution or an explanation of why I was getting the headaches, just a medication recommendation. It was very frustrating. Finally, the chiropractor explained what was happening, how the body works, what symptoms actually mean, and the adjustment actually felt really good." How many kids or adults, for that matter, are suffering without explanation?
Again, fast forward, Dr. Bupp realized this was his purpose and calling and enrolled in chiropractic school. "I was super excited to be able to help my family, grandparents, family friends, etc. I thought it would be a great job. Boy, was I wrong! Once I understood the power of chiropractic and the true purpose and philosophy, I realized it was not simply a good job; chiropractic was AWESOME!!!
Dr. Bupp went to chiropractic school at the fountainhead of chiropractic, Palmer College of Chiropractic where chiropractic was founded. He sought out and was fortunate enough to train and learn from some of the top chiropractors in the world. This is where he learned the real power of chiropractic and how to truly help patients get well. "I learned from my mentors, to focus on finding the cause of the problem rather than simply treating the symptoms. The philosophy of chiropractic, give the body what it needs to heal and remove interference from healing, naturally without drugs and surgery, was and still is amazing to me."
Dr. Bupp opened his practice in Wadsworth in 2007 and was well received by the Wadsworth community. With his new approach to health and wellness, the office quickly grew and needed to expand. "I felt like we could do more, comprehensively, to help more people in a greater way, to achieve optimal health." In 2010, Dr. Bupp bought the neighboring fitness center and moved his practice there. This was his opportunity to utilize his background and training in exercise physiology and sports training. Dr. Bupp also teamed up with Dr. John Kocka, Medical Doctor, and became medically integrated. "I wanted to be able to help people in a medically integrated wellness center that focused on finding ways to help patients improve function rather than simply get pain management."
As time has progressed, Dr. Bupp has continued training with some of the top physicians in the country in several different disciplines. He has trained with The Institute for Functional Medicine, trained in the Gonstead Method of Chiropractic, trained as a pediatric and pregnancy chiropractor, all to better the care provided to the patients of Advanced Health Wellness Center. Dr. Bupp teaches practice management and advanced patient care in functional medicine to other doctors from all over the country.
"My goal has always been to provide the very best, more state of the art, research-based, healthcare possible. If we can understand why a problem exists, it seems to me that we should be able to find a solution. I am truly excited, every day, to come to the clinic and see patients get their lives, fulfillment, and happiness back. It's awesome, and we love it."
Dr. Bupp has so much passion to help educate the public about true health and wellness and disease prevention, that he volunteers several times a month to provide educational workshops to the public. He is a member of the non-profit organization The Foundation for Wellness Professionals.
"Our goal is to revolutionize health care in the way it is delivered and the results that our patients receive. If we aim to improve the health of the patient, rather than simply improve the patient's symptoms, we can improve our healthcare outcomes during a time when the life expectancy is actually dropping."
Leah Kline, PA-C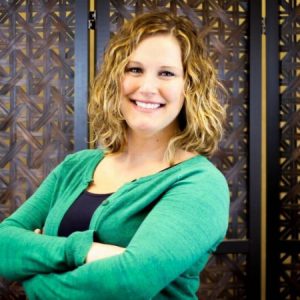 Leah earned her Bachelor's of Science degree from the University of Akron in Exercise Science in 2008.  She was on the path to becoming a physical therapist when she realized the physician assistant career would be a better fit, as it involves more diagnostic medicine and the ability to treat many different medical specialties.  She earned her Master's of Science degree in Physician Assistant Studies from Cleveland State University.  Leah belongs to the American Academy of Physician Assistants and the Ohio Administration of Physician Assistants.
Leah began working at Advanced Health and Wellness Center in February, 2013.  She is responsible for examining all new patients to determine the plan of treatment and modalities necessary throughout their care in the clinic.  Leah administers all injections in the facility, to include trigger point injections, knee joint injections, carpal tunnel injections, etc.  She also re-examines patients multiple times during their care to determine progress and make any additions to their care plan, based on their personal needs.  Leah finds it a rewarding experience to be able to see a patient through their care from start to finish.  She has seen so many lives changed for the better from the care provided at Advanced Health and Wellness Center.
"It is amazing to be able to see a patient come through the door on their first day in severe pain and watch them leave after a few weeks in treatment smiling and feeling like a new person. We get to know our patients personally and really enjoy being able to build a relationship with them."
Leah has been married to her husband since 2011 and they have one son and are expecting their second child in March, 2016.  They enjoy doing outdoor activities together like golfing, hiking, and traveling.  In their free time, they like to eat out at different restaurants and spend quality time with their son.  They believe that family is truly the biggest joy in life and they don't take any of their time together for granted.
Zachary Martin, D.C.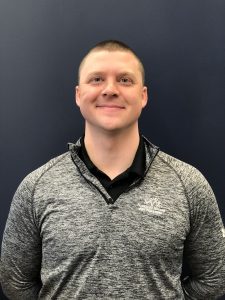 Zachary attended John Carroll University and earned his degree in biochemistry in 2012. After graduating from JCU, he then went on to further his education at Palmer College of Chiropractic, where he obtained his Doctor of Chiropractic degree in 2015. It is difficult to give credit to one particular event or moment in his life in which he felt the compelling urge to help others. It has always been a part of him. We all have within us compassion for the needs of others; however Zachary's compassion has turned into an overwhelming motivation to achieve his goals of becoming a Doctor of Chiropractic medicine. At a very young age he sustained an extremely painful back injury during wrestling season. After visiting a chiropractor, he experienced little to no pain following only a few weeks of treatment. Most importantly, he had noticed an increase in his overall well-being and quality of life naturally, without the use medications. This is a feeling that Zachary wants to be able to give to others in order to make a change in their lives as well. One of his passions and specialties is working with sports and athletes. Zachary has been involved in sports all of his life, and would like to help others pursue their dreams and increase their overall health and performance through chiropractic as this profession has done for him. Out of the office he can be found in the wrestling room working with high school, middle school, and youth wrestling programs and tearing it up on the motocross track.
John Kocka M.D.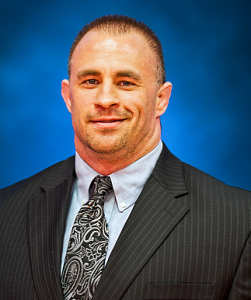 John Kocka M.D. is the Medical Supervisor of Advanced Health and Wellness Center.  Dr. Kocka trained in the Cleveland Clinic health system where he completed residency in Family Medicine with special training in preventive and sports medicine. Prior to founding Premier Health Clinic, his family medicine, sports medicine & wellness practice, he was the Medical Director at the Twinsburg Urgent Care and Twinsburg Health & Wellness Center. Dr. Kocka has previously served as the Medical Director of the NASA Glenn's Medical clinic and Fitness Center.  In addition to his Board Certification in Family Medicine, Dr. Kocka is board certified in Age Management from the American Academy of Anti Aging, the Age Management Medical Group and certified by the Cenegenics Medical Institute. He is a member of the International Hormone Society, International Society For the Study of the Aging Male and the American College of Sports Medicine. Dr. Kocka is a Major in the Air Force reserve, serving with the 910th medical squadron where he was appointed Chief of Ancillary Medicine and Lead Medical Review Officer.  He has consulted and trained the medical staff in several integrative medicine practices and numerous practitioners on a variety of musculoskeletal injections.
Dr. Kocka offers unique knowledge and experience outside his physician experience. With his interest in combat sports, he has been a ringside doctor for the Ohio State Athletic Commission including physician for the Ultimate Fighting Championship. He has won multiple natural bodybuilding and martial arts competitions and is a former coach at Strong Style Mixed Martial Arts. Dr. Kocka stopped competing but his passion and commitment to weight training, functional training, exercise, nutrition, and health remains; serving as an example to his patients. Dr. Kocka believes in practicing the medicine and lifestyle he preaches to his patients.