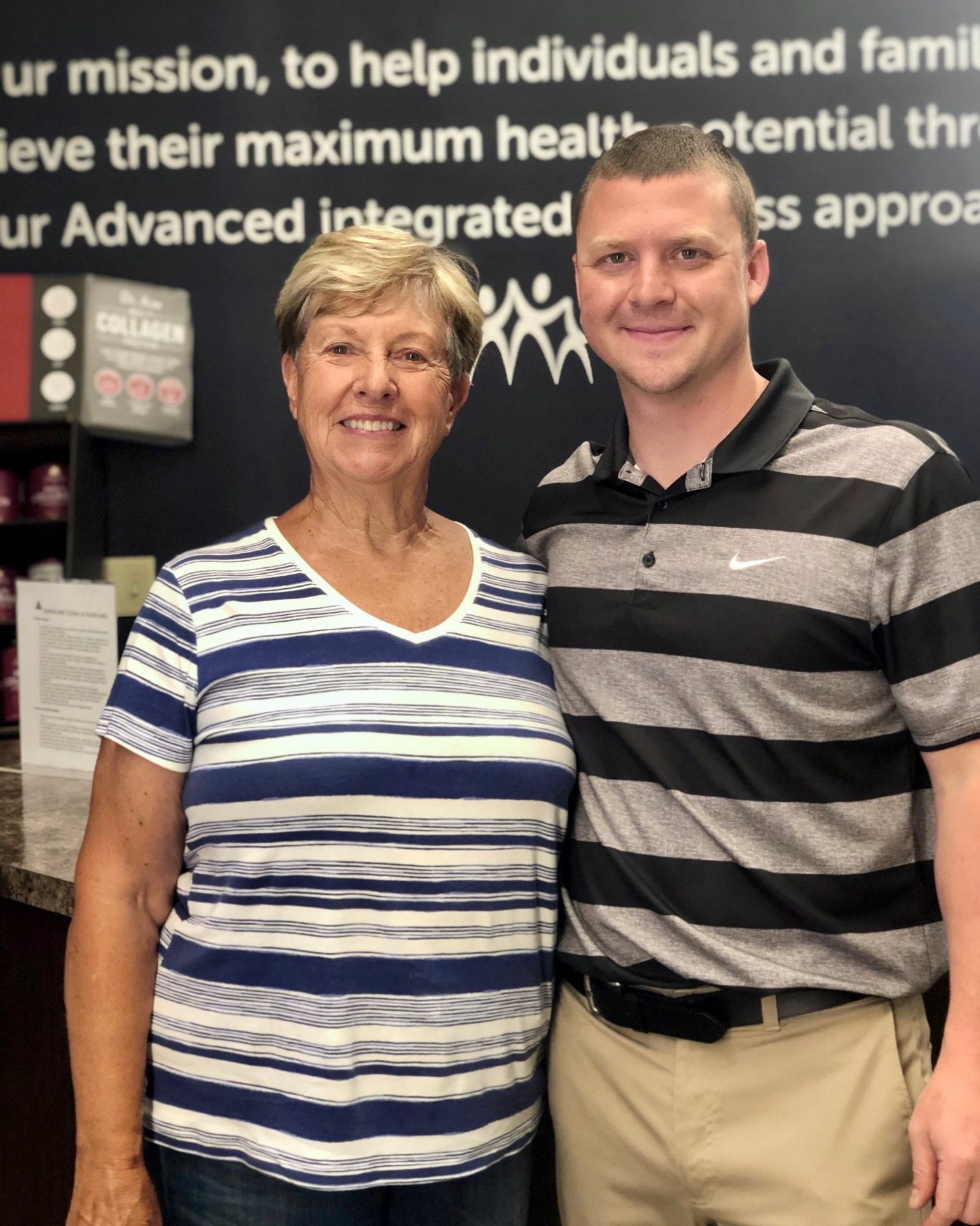 Jeanne first began coming into Advanced Health and Wellness Center after being a member of the gym. She was having some shoulder pain and decided to come in for a consultation.

Jeanne was suffering with constant pain in her shoulder. She even had surgery with no positive results.

Jeanne made the commitment to her care plan and to do the recommendations of Dr. Bupp & Dr. Zach.

Since starting care Jeanne has had many improvements! She has more movement in her arm and can do more activities.

She is still working on reaching all her goals, but she has made great strides and is hopeful with consistency, frequency and time she will meet her goals.