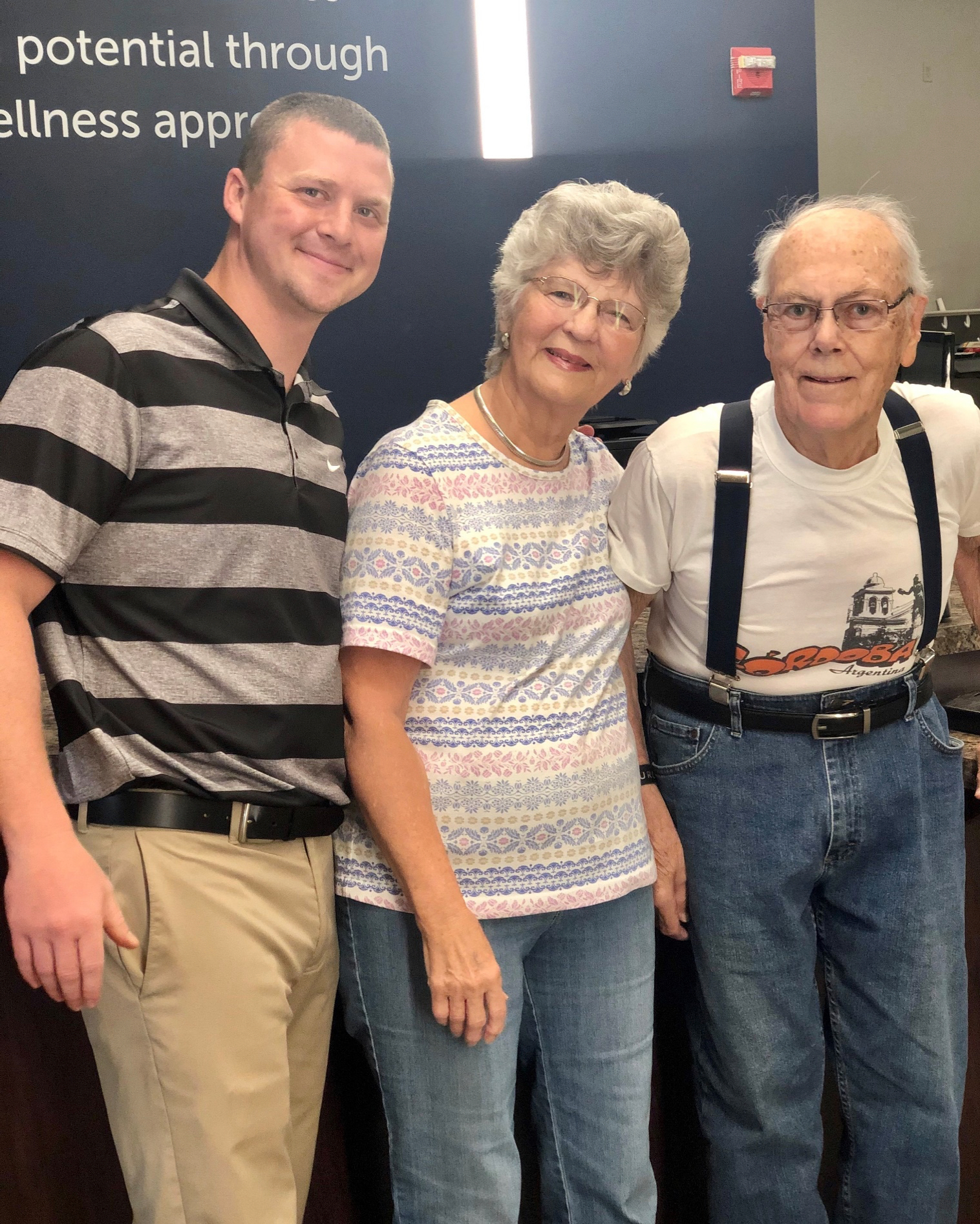 Bob & Kay first began coming into Advanced Health and Wellness Center after being referred by one of their tenants who was a patient here and was greatly helped.

Bob was suffering with pain and decreased mobility after 2 back surgeries. He could not stand very straight and needed to use a walker to get around. The pain was so bad that he was on pain medication that made him tired and very weak.

Bob made the commitment to his care plan and to do the recommendations of Dr. Bupp & Dr. Zack.

Bobs advancements have been incredible! He is more upright now and has more energy! He still uses a walker, but now he can look ahead when walking and not just down!
The Grubbs say that the weekly visits to the clinic are a Godsend! They look forward to them as the chiropractic care Bob receives helps him straighten "up" and give him strength!